Testimonials
Linda and Bob were responsive to my questions and understood what I was wanting to find. Once my wife and I decided on the perfect piece of land, Linda guided us through the process and was very supportive of our decision. I let her mange the purchase process which made the experience stress free. Once the deal was closed (on time I might add) Linda made sure Lisa and I felt welcomed to the Ozarks. They made sure we understood, and they are still available to help answer any questions or help with any issues we may have in the future. Will be building our dream cabin in the Ozarks soon! Thank you Z-Team!
Lee and Lisa, Kansas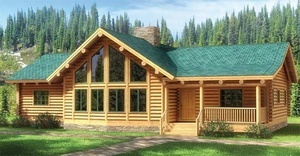 Linda and Bob, I can't thank you enough for all that you did in helping me purchase my very first home! You were absolutely wonderful. Words can't even begin to describe how excited I am to start this journey - and you had a big part in helping me accomplish this dream and goal!! I am forever grateful for all your work and dedication, but more than anything, all your kind words and enthusiasm during this whole process. Thank you so much, from the bottom of my heart!
Ashley, Gassville, AR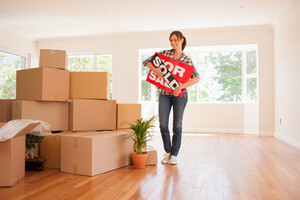 This purchase was our first home, and Bob and Linda at the Z-Team were with us every step of the way. They took the time to help us select a home we could afford and explained EVERYTHING! We closed this March and could not be happier. Thanks CENTURY 21, the Z-Team - you were great to first time home buyers. You helped us get to the finish line…just like my grandparents Pat and Don McCoy said you would.
Josh D.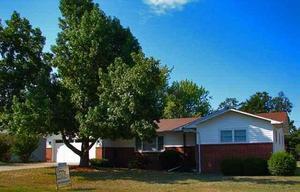 We would like to add some comments about our experience with the Z-Team selling our home. You did everything you promised and MORE. You helped us get to our new home near our family. Because of you, it happened much faster than we thought it would. GLAD we listened to your advice and priced IT RIGHT. You told us unless the price was right we would not be moving. You both are professionals with a heart for your clients. Bob and Linda, thank you so much for helping us sell our home ever so quickly!
Tina and Denis G.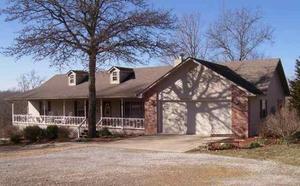 We had an amazing experience with Bob and Linda! They were very dedicated to selling our home, putting extra time in for photos and the virtual tour - the outcome of which was wonderful! They are both extremely professional and explained details of the process as well. They answered all of our questions along the way. Bob and Linda Zdora of CENTURY 21 worked very closely with the title company and us to ensure that the closing process went smoothly - which was very valuable during a stressful time in our lives when we were preparing to move to another state. We would highly recommend Bob and Linda to help sell any home or help purchase a home. They are kind, courteous, professional, and knowledgeable. If you are purchasing or selling in the Mountain Home area we would definitely suggest you work with The Z-Team.
Dr. and Mrs. Al-Khasawneh, Mountain Home, AR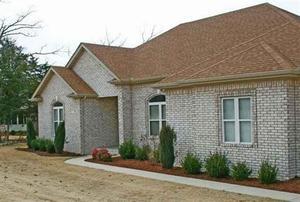 I could not believe the speed that my house sold. The Z-team did a great job and I was able to move on with my life. If you want your house sold, don't mess around with any part timers. You want the "real team" from CENTURY 2. If you want to move, they are very professional! You do need to listen to them, after all, they do this for a living. Thanks to Bob and Linda!
WOW! That was Fast! Walter T.
We believe that the Bob and Linda at the Z-Team did everything they could to accommodate our family throughout the entire process. The Z-Team is extremely well organized and always gave us feedback from showings. It was tough selling a home with 3 sons all under the age of 11! Plenty of notice for showings was needed and we always got enough time to straighten up. The closing was a breeze with their professionalism. Through the advertising and communication with us the Z-Team made us feel like their top priority.
The Knox Family Experience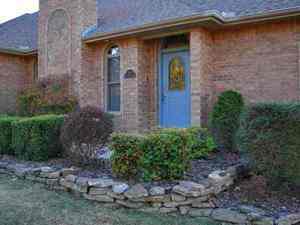 It was simple - we were ready to move, hired Z-Team and we were gone before we knew it! Thanks! Ron and Glenda.
Sold Our Home in Record Time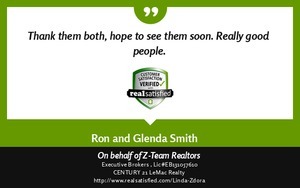 Would highly recommend them. They went above and beyond what anyone could expect. Selling the family home is not easy, but they were great to work with and made me feel like a Z-Team Member! Thanks!
Carol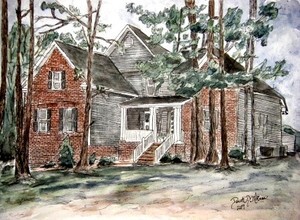 We had a lovely home on a few acres in the Ozarks, but as time went on we decided to downsize and move to something more manageable. The Z-Team was a great help and got the job done in record time! Thanks!
Needed to Downsize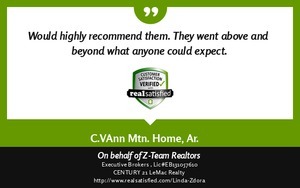 Only 1 team you need to call, the Z-Team! I was looking on Zillow and Truilia and lots of other websites only to get frustrated with the homes I was finding. Some were already sold, under contract or not even for sale as it turned out. I hired the Z-Team, Bob and Linda, as my buyer's agents. They were able to find several available properties in my price range and set up appointments. After only a short while I found the place of my dreams. Internet searches will never replace the services of good agents. One call to the Z-Team and you will be able to make the process a happy one!
John C.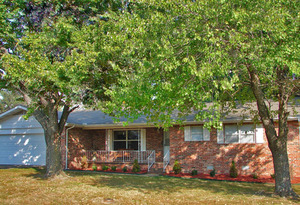 We hired the Z-Team to sell our home, and priced it to sell, but really thought it might take a while. Well we could not be more pleased to say that within 3 days of listing we had a full price offer! So get this...they sold our house on Tuesday, found our next home on Wednesday! Happy with the service and the Z-Team made the process easy. We are happy to say - If you are buying or selling, call the Z-Team!
Dave and Maryann Hasenbach, Lakeview, AR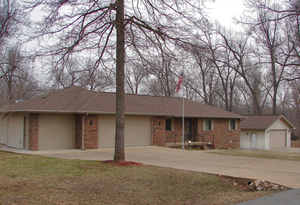 I can't thank you enough for all that you did in helping me purchase my very first home. You were absolutely wonderful. Words can't even begin to describe how excited I am to start this journey- and to think you had a BiG portion in helping me accomplish this dream and goal!! I am forever grateful for all your work and dedication - but more than anything, all your kind words and enthusasim during this whole process. Thank you so much, from the bottom of my heart!
Ashley V.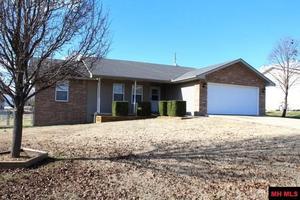 Bob and Linda sold my father estate. We had multiple offers and the Z-Team was helpful in finding us a good local attorney. Dad's place listed and sold in only 32 days AND yes - multiple offers! Z-Team did a good job!
Pete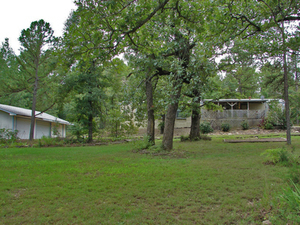 Linda helped my husband and me buy a home from across the country. I had corresponded with her for months sending her pictures and houses I saw on real estate web pages. I wanted her to know what we wanted. Funny enough, all of the houses we LOVED on the internet weren't so wonderful when we went to see them. She even arranged for us to meet with an agent in West Plains, Missouri, as there were homes in that area we liked as well. However, despite the many hours we poured over webpages and internet sites, Linda found the perfect house for our family. We initially saw it on the internet and dismissed it. But Linda assured us that this might be a real possibility if we saw it in person. She has a wonderful way about her and is very patient and kind. We are so very thankful for Bob and Linda's professionalism and charming personalities. The Z-Team has also sold homes to my parents, as well as my Aunt and Uncle. They are realtors for our entire family!
Mike and Joy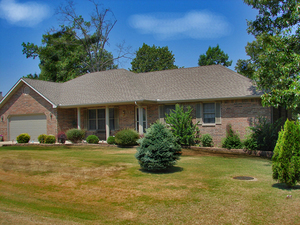 I had known for years that Bob and Linda were realtors, and have watched them over time on how hard they worked for their clients. They have the attitude that makes people feel secure in the progress of the sale. These two held my hand all the way thru my transactions. It was not always easy, but it went smoothly and they answered my calls and questions quickly. I would recommend them many times over.
Luci, Mountain Home, AR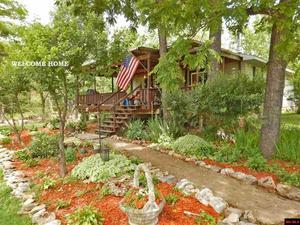 Couldn't have asked for a better team! They were there for all our questions and always happy to help us withwhatever we needed. If you are looking for a home then the Z-team is who you want in your corner!
Kevin and Donna Stafford, Mountain Home, AR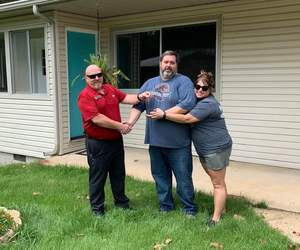 Linda and Bob were excellent in more ways than one from start to finish. They are very friendly and personable, and took the time to listen to us and find a home that suited our needs and wants. We were out of state buyers, and working over the phone and internet with them made the process so much easier. Nice to work with agents who listen and care about you, and go the extra mile. We would highly recommend Bob and Linda to anyone looking for a home in the Mountain Home area. Stop in at CENTURY 21 and ask for Bob and Linda... they are the best!
Rob from Jersey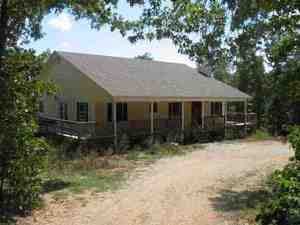 I had to move because of a job offer I needed to accept. Listed my home with two other companies - one for 388 days and then the other for 160 days with NO results. I had to leave the house empty and move. Then someone told me about Bob and Linda. The Z-Team had the job done in only 98 days. If you want to sell the choice should be easy. Just be sure to listen to them...they know what they are doing!
Changed Real Estate Companies After Unsuccessful 548 Days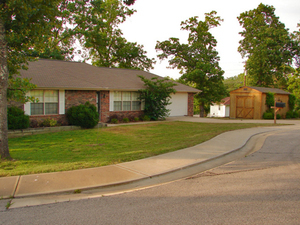 The Z-Team really worked hard to help me buy my dream home on Lake Bull Shoals. It took many trys but I am finally the owner of my vacation spot in the Ozarks.Thank you Z-Team!
Beth L.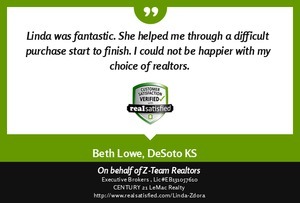 Hi everyone! We are repeat customers of Bob and Linda (the Z-Team) of CENTURY 21 LeMac Realty. Once you work with Bob and Linda you will always come back for any real estate information or help. Since we bought our home on the Twin Lakes Golf Course, two of our adult children decided to move here and purchased in Mountain Home with the help of the Z-Team. Better yet, our grandson and his new bride are in the process of finding that first home. We put them in the safe hands of Bob and Linda Zdora, the Z-Team! Hey world…if you contact Bob and Linda you tell them that the McCoy's sent ya!
Pat and Don McCoy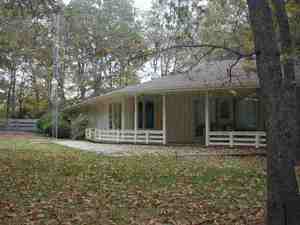 The Z-Team came highly recommended by a friend of ours. We were impressed by their patience with us, as well as taking the time to answer any and all questions. Linda always made herself available, and got answers for us in a timely fashion regarding the paperwork and negotiations. Bob, who was knowledgeable about inspections and repairs on both our sale and our purchase, helped guide the negotiations on both sides. Our experience was very positive! Through the sale of our home and purchase of our new home was very smooth and almost seamless.
Dorothy & Bob, Mountain Home, AR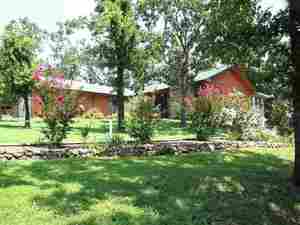 We had a great experience with CENTURY 21's the Z-Team. Bob and Linda listed and sold our place in no time at all. They had lots of suggestions and did great local marketing, as well as listing our property on several web pages. We are in business as a husband and wife team too. We are Barry Parker Painting and we understand customer service. The Z-Team of CENTURY 21 is all about that!
Tammy and Barry Parker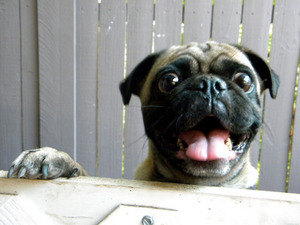 We continue to work with the Z-team searching for our next home. They have been so patient and understanding, because we really aren't very clear about what we want. It's sort of a "we'll know it when we see it" kind of thing. Bob and Linda seem to completely understand that feeling and have really been helpful. We've never felt pressured in any way. In fact, their advice to us has been to take our time and make the right decision. We see them more as friends than agents. Concerning the sale of our home, I would mention that Linda Zdora is an outstanding property photographer. The presentation of our home on the website showed a warm and inviting home, which I believe enticed would-be buyers to want to see it.
Stan and Shirley Rohr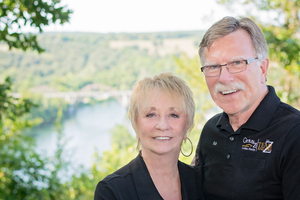 Linda was very informative and helpful. She explained our position in the market regarding the sale of our property. We at first were thinking we should be at a different level of expectation. But after Bob and Linda explained how the market works we were convinced they were right. Believe it or not we sold our home in four (4) weeks. We highly recommend Bob and Linda Zdora at the Z-Team to sell your property.
Jo and Bob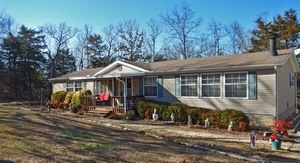 Keep up the good work. This was our 4th property we have bought using the same guy. We are very happy with his service!
Thank You Reese!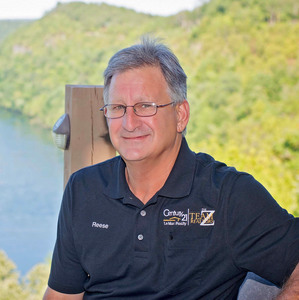 I would absolutely use Bob and Linda to list another property for me if the situation arose. They worked very hard and diligently for me, always on top of things. The problems we faced were the monumental downslide of the market. If the potential buyers aren't looking, don't have money, aren't active in the market, etc. an agent can't possibly sell the property. I can't fault Linda and Bob in any of their efforts for me for the current real estate market. They stuck with me and got my home sold! They are excellent agents and a real asset to CENTURY 21 LeMac Realty. Thank you for your service Z-Team!
Mary Alice Y.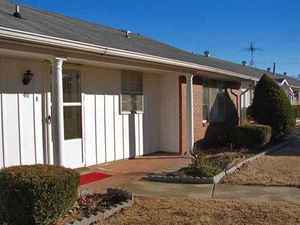 For me and my wife to be first time buyers, that's one thing! But for us to both be 22 and owning our first house it's pretty crazy. With all that in mind, all credit goes to the work of Sam McMaster and the rest of his crew. They've done an astounding job finding us a house, and helping us the entire way of buying the one we loved. The process was very easy and very informative. Sam encouraged us to negotiate in a certain way to make both us and the seller happy. The result was landing us a house within the first offer! The Z-Team was extremely nice and very professional on every aspect of this process. Sam called me every time there was an update and answered my calls when we had questions. My wife and I just basically sat back and waited on our house to be ours! We couldn't have chosen a better company to work with. We appreciate all the work they've done and can't wait to buy from them again in the future! Thank you and God bless!
Sam McMaster - Great Agent!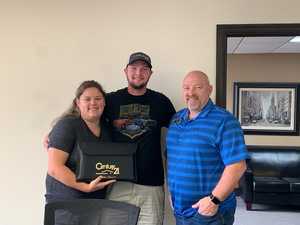 We listed our property with another real estate agent for over a year. They put an ad in a local newspaper 2 or 3 times that year. Nothing sold. When Linda and Bob Zdora, the Z-Team Of CENTURY 21 LeMac Realty took on the task of selling our property, they came out a took beautiful pictures. They also told us we had a property priced wrong and recommended property improvements that would help to sell our property. We did what they told us to do. The best part was that they professionally marketed our property on the internet. Linda and Bob have sold our house on 43 acres, plus a total of 300 acres of our land in several other sales. How did they do it? The Z-Team has great internet marketing skills. Thanks CENTURY 21 and the Z-Team Realtors.
Joan and Mike Miller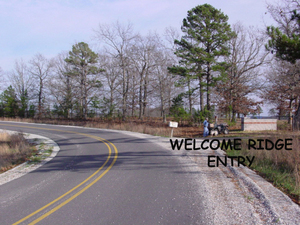 Linda and Bob came highly recommended by co-workers who had used them in the past and knew them personally. Just keep doing what you do! I appreciate your kindness as you helped us resolve some issues that came up during the process. Some of the best agents we have ever had, thank you!
Tim and April, Mountain Home AR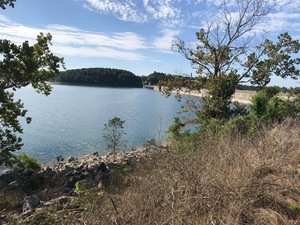 Excellent experience. I have bought and sold many properties and this team is as good as they come!
Bob J.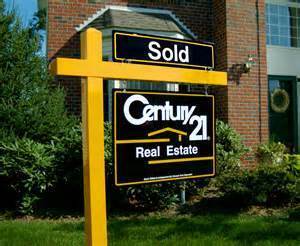 I was shocked when my home went under contract after only 29 days! After having been listed with two other companies for almost 2 years, using agents who promised that they had buyers just waiting to buy my home - but then did not produce that buyer. So - I listed and was very impressed with CENTURY 21 LeMac the Z-Team and the professional way they handled my property. They did what they said they would do and did not just make empty promises to get my listing. The Z-team told me the truth about what my house was worth and I listened to them. And you know what the result was…IT SOLD! What more could you ask for? Thanks Z-Team for getting the job done!
Dick B.
Listened to Bob on the radio and knew we liked how they did business. After talking to Linda on the phone I knew this was the right choice for us. She really set my mind at ease. They really perform the way he talks about it on the radio. It was surprising to have Linda answer the phone and take the time to talk to me and listen to why we wanted to sell our second home. She took the time to really listen even though we were outside of their normal selling area. I was so relieved after talking to her. We were a thousand miles away and relied on them for much of the prep work. Reese was an asset to the team. He was good at keeping us informed as to some of the things the buyer wanted done and keeping things on track to be able to close sooner than originally scheduled. From the day I signed the contract with the Z-Team to the day we closed was exactly 30 days. That's amazing! Can't thank them enough.
Larry and Linda Reis Walker, Minnesota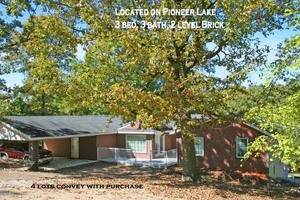 Reese was extraordinarily helpful, knowledgeable and courteous. Served buyer and seller, BOTH, extraordinarily well with exceptional consideration for both parties. He is professional, truthful, honest and a great friend! All in all, by far the BEST real estate transaction we have EVER had!
Danny and Darliss Prince, Paragould, AR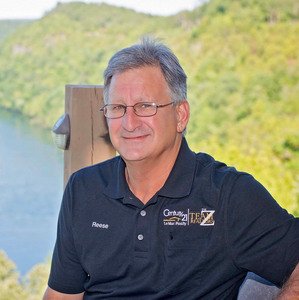 We were in our new home in less than 30 days with VERY little stress. The Z-Team Realtors of CENTURY 21 LeMac did a great job with our home searc h.They didn't drag us thru a dozen homes we would not be interested in. They spent time with us before we started looking and really listened to our needs. We are in our new home and now we are getting settled in. This is our second time dealing with Bob and Linda, and honestly we would not consider working with anyone else. They are very professional! Thanks CENTURY 21 AND our Z-Team Realtors.
Jim and Gail M.
The Z-Team Realtors are polite, respectful and personable people. They intentionally pay acute attention to the questions stated and implied, and respond with details that go beyond the normal real estate conversations and dialogue. The Z-Team was proactive in their research to find the facts and details that I needed to make a logical and reasonable decision in the purchase. By their research and experience in the area, they were able to preclude unnecessary expenditure within the contract. The Z-Team Realtors went beyond the daily norm to be certain that all questions and concerns of mine were successfully and completely resolved.The Z-Team Realtors: great people, great team, great ambiance. Thank you.
Daryl L. Seibel, Mountain Home, AR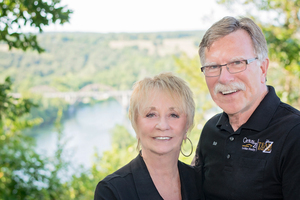 We had been looking in the Ozarks but just could not find the right property for us. Almost got discouraged and then found the web page Retire To Arkansas and The Z-Team. On our very next trip from Chicago they helped us find exactly what we wanted. They listen. The Z-Team of Century 21 care about what you want! Let me say that again…they listen and try to work for you. Call them!
Gary and Shan B.
They went the extra "mile" for us. Without them our move to this state would not have happened. They made our dream come true, and we will be forever grateful. We began working with the Z-Team back in 2008. We lived in Florida, and our home had limited buyers because of the type and price range. The Z-Team kept in touch with us thru the years and my husband made several trips back and forth. Until our home sold we were unable to make the move to Mountain Home, Arkansas. The Z-Team works for the people involved and not just for a quick paycheck. Also they handled the negotiations and we are now in our new home, a successful end for us. Like I said, forever grateful!
Richard and Shirley, Mountain Home, AR
Our realtor, Reese Tubbs, was a good fit for us. He was knowledgeable about the countryside and took us to places we wanted to see. My husband is very picky and can be hard to work with, but Reese was up for the challenge. My husband and I were very appreciative of all the time, energy and patience he extended to us. He handled the seller's realtor very professionally. We would definitely use him again and recommend him to friends.
Jody Stubblefield, Mountain Home, AR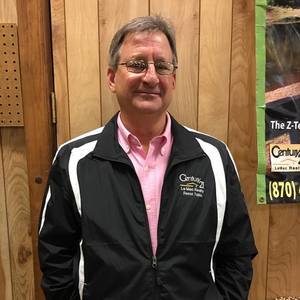 Linda did an excellent job working on getting the house set up, using awesome pictures that really showed the house in its best form. She was able to make some staging suggestions and was always available to help with any questions or concerns. There was no charge for her expertise and it made all the difference! The Z-Team does a great job and I highly recommend them for all of your real estate needs.
Staging and Photography Made the Difference, John C. Mountain Home, AR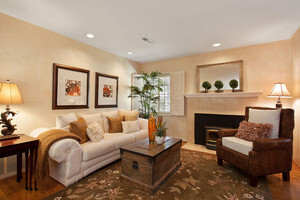 Bob's ability to understand my needs, plus using his insight and strengths in working with me - even though I couldn't be present through the process of selecting and purchasing my new home - was invaluable! He represented me well and facilitated the execution of each phase seamlessly. Bob was readily available, accessible, and guided me through the closing without a hitch. My questions were answered - even anticipated. My concerns were reassured as he was always a step ahead! My overall experience was excellent. I would not hesitate to recommend and refer anyone to Bob Zdora of the Z-Team!
Cynthia, Mountain Home, AR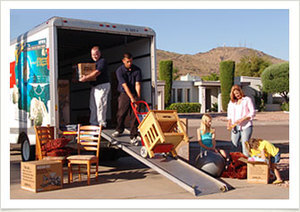 Thank you Z-Team for helping me sell my Granny's home. It's hard when you don't live in the same state. Thank you for your persistence and professionalism. You were all a pleasure to work with. I would be happy to to refer you to anybody that needs a realtor!
Elizabeth M.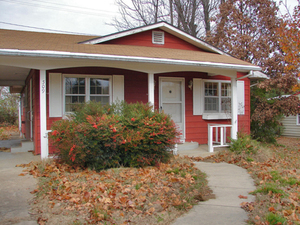 Linda Zdora and her Z-team are excellent at what they do. They know how to make the buyer and seller both feel comfortable with their experience. As a U.S. Vet I'm happy we picked The Z-Team Bob is a Veteran too. Thanks for your service Ron!
U.S. Vet Finds a Great Family Home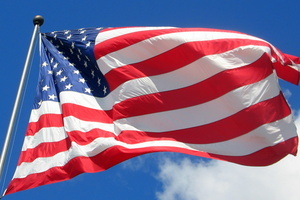 CENTURY 21 we want to thank you so much for Bob and Linda at the Z-Team who took the time to wade through three generations of people to get this property purchased. The respect shown to my grandmother, my mother and me is greatly appreciated. Buying a home now was a big step for them; and I (the third generation daughter/granddaughter) could not be happier with your service, understanding and patience - even though you probably had to say and do everything three times! The Z-Team has made my grandmother, my mother and me very happy helping us secure a home for all of us to come home to. Thanks Z-Team and CENTURY 21!
Three Generations of Hensons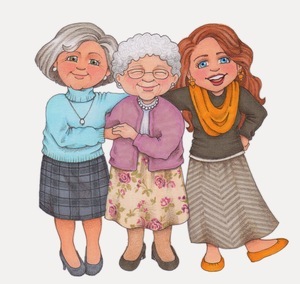 Linda and her husband Bob were very helpful in knowing the local people to call at the title company. They handled all that they could over the phone because I live in Texas. Bob even offered to meet people at my new house to set up utilities. I had specific legal needs for my adult children and I'm unfamiliar with Arkansas law. Jay, at Alley Abstract got in touch with a lawyer who drew up extra papers to suit my personal needs, handled the closing and filed my paperwork. I would trust the Z-Team to work for you They helped me to buy my new home away from home!
Kimberly, Texas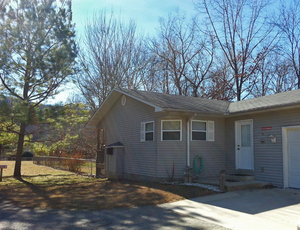 We have worked with others before but April Bentley was the best ever.She worked so hard for us always met or exceeded our needs and we are more then happy to say she's the best. We will betelling everyone we know about her.
April was one of the Best!
We want to say how happy we are with our experience working with CENTURY 21 LeMac's Z-Team Realtors. We found our dream house and in the process they sold our original home in less than 30 days! So we are both sellers and buyers with the Z-Team, and they took care of all the details. Buying and selling can be an overwhelming job, especially since we own our own medical practice here in town. Couldn't be happier with the service and the professionalism we received from working with the Z-Team.
Dr. Matt and Trish Taylor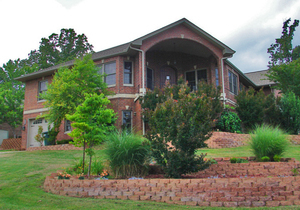 As newlyweds and first time home buyers in Mountain Home, we wanted to share with everyone that Linda and Bob Zdora of CENTURY 21 LeMac Realty are true real estate professionals. They are honest, straightforward, dedicated and a pleasure to work with. Not only did they make the purchase of our new home as perfect as possible, they also made the entire purchase experience pleasant, friendly and… added a nice dose of laughter. Thanks Z-Team you are the best in our book. We would be proud to recommend the Z-Team and Century 21 to friends, co-workers and anyone seeking a home. And yes, we are living happily ever after! Call the Z-Team Bob and Linda Zdora!
Newlyweds, Jan and Earl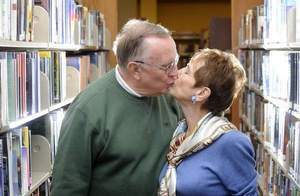 We had bad experiences with real estate people in Michigan when trying to sell our home. We found our C21 agent in Michigan and he was fantastic. We asked him to recommend someone in Arkansas for us to help us find our new home. He researched and gave us LeMac Realty. Reese Tubbs became our agent in Mountain Home and he was very helpful, going a long way out of his way to help us find exactly what we were looking for. I will recommend Reese on the Z-Team to friends and family in the future!
Daryl and Deb, Mountain View, AR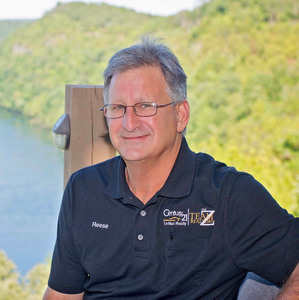 We enjoyed working with the Z-Team realtors from Century 21 Lemac Realty in Mountain Home. They helped us with the entire process of buying our dream home in the beautiful Ozarks. They took care of everything - even finding someone to cut our grass! We were hooked on the area and all the friendly people. There is lots of shopping, swimming and boating ahead! Thanks Z-Team! Z-Team showed us the Twin Lakes area. We were hooked!
Dr. Kevin & Sheli Steffen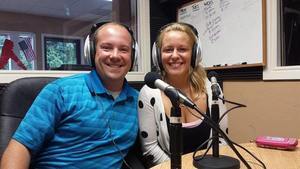 I really hate to give all "10s" to anyone...however that is how I feel about the Z-Team. I want you to know they are a 10! Really!
Steven O, School Teacher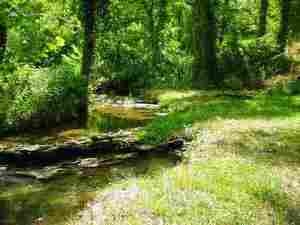 I felt very comfortable with Bob and Linda (Z-Team Realtors) handling the sale of my condo, as they also handled three other sales for me over a period of several years. I would recommend them highly. Jordan Womack, also of the Z-Team, brought one of his buyers and sold the condo. All in all the team handled both sides of the transaction beautifully! So greatful!
Rose Wirsing, Northbrook, Illinois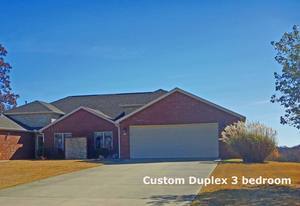 My Father's estate was listed for over 470 days with another firm. No showings, no offers and no feed back as to why. After it expired someone told me to call the Z-Team of Century 21 LeMac Realty. They did a thorough market analysis, a much needed price adjustment, staged the vacant home - and we had a contract in 14 days and a closing in 30 days. By the way it was Century 21 agents on both sides! If you need to list and sell a home, don't waste valuable time. Save yourself the trouble and call the Z-Team. They are true full time professionals. Z-Team got it done!
Stu and Dad's Home Sold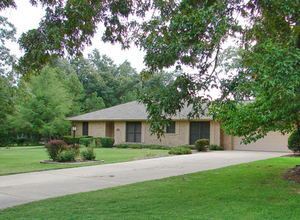 Bob and Linda have been our agents in the past and we've always found them a pleasure to work with. Their experience and knowledge has been a great help in the sale of all our homes. We would recommend them to anyone looking for the best sales result.
Fred and Rae, Flippin AR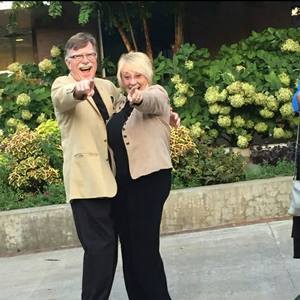 Z-team sold our weekend getaway for us! We understand good business practices, marketing and customer service. We got all of that and more from CENTURY 21, Bob and Linda Zdora, the Z-Team. They succeeded where other companies failed to help us sell our property. We tried an auction and FSBO. No results! We would highly recommend the Z-Team of Century 21 if you need to sell a property!
Hal and Linda C.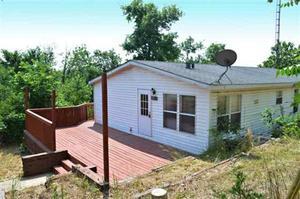 I loved Darlene! She is amazing and dedicated!
Richard and Danielle Wenneberg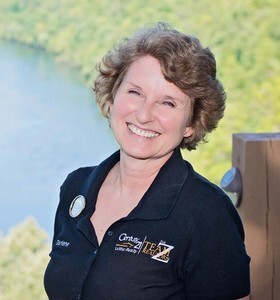 Our home was in a remote location and needed special care and marketing to find the right buyers. Z-Team gave us both excellent advice and guidance. We always felt that Reese and the team were on our side and ready to help. We felt the care and attention we received was far better than the experience we had with other agents. We're so grateful that we found Z-Team.
Bob and Barb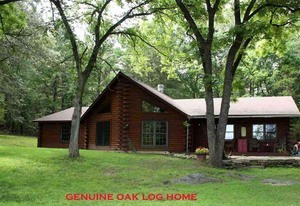 We needed to relocate to another church in Arkansas who needed a Pastor. I accepted the position and then we realized we needed to move pretty quick. Someone recommended the Z-Team of CENTURY 21 so we called them. They made the entire process smooth and easy on us. We had a contract in 3 weeks. If you want professionals you only need to make one call. Cal the Z-Team Bob and Linda Zdora .
Pastor Max and Sherry Pyron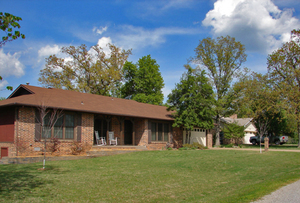 The Z-Team worked hard and communicated well. Got my home sold so I could move on. You just never know what life will toss at you. Use them!
Tim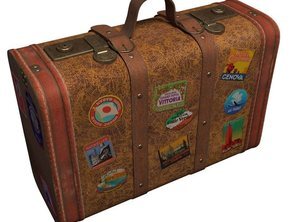 It was an outstanding experience dealing with Linda Zdora and the Z-Team. Our quest of finding the perfect home and property that had all the things we wanted was challenging, but Linda did all the work and found us a great deal! The perfect home. We looked at every home in the area that could possibly fit or needs, and Linda left no stone unturned. We now know she found us "the needle in the haystack." It was refreshing to find a realtor that did not try to talk you into purchasing the wrong home. Linda has become our trusted friend now. I was impressed that almost everyone we talked to in the area knew of her and her hubsband and they all had the very best things to say about them both. They really went above board throughout the whole experience. We couldn't have done it without her. If you want the very best in the business, Linda and the Z-Team are the ones!! Now let's go fishing!
Connie and David, Out of State Buyers from Texas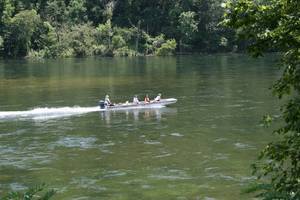 The Zdoras are consistent and work with honesty and integrity. They provide the best experience for their clients. They treat you like family and want whatever is best for the client. We are repeat customers and will continue to recommend and utilize the Z-Team realtors, Bob and Linda Zdora for any future real estate needs.
Clint & Sara Recktenwald, Mountain Home, AR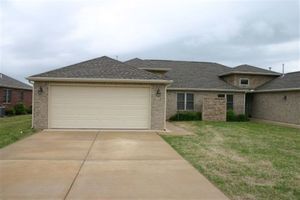 Dear Z-Team - We remember you all because you were so nice and helpful when we were thinking about buying a home in your area. Thanks so much for that. Believe me, all realtors are not as thorough and professional as you are - and to work with you was refreshing! We have purchased a home in Brandon, MS because we both have good jobs here now, but thanks again for all of your help. If we are ever in the market there again, I promise we will not hesitate to contact you. I will also recommend you to anyone I know there. Great work Z-Team of Century 21. You rock!
We Didn't Buy, But Had a Great Experience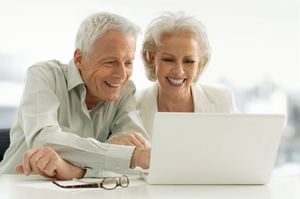 In more than 52 years of marriage, my wife and I have had twelve addresses and have bought and sold two undeveloped properties. Needless to say, we have dealt with a number of realtors. We have been blown away by the level of service we have received from Bob and Linda. On a scale of 1-10, they get a 15. We met several other team agents, each of whom were professional and enthusiastic in providing information and assistance. Well above any realty experience we've had in the past. Our home had been listed by another agency for seven months and received no attention at all. The Zdora's sold it before it could even be listed. How could we be less than ecstatic? Our only suggestion is someone needs to clone Bob and Linda!
David McConkey, Mountain Home, AR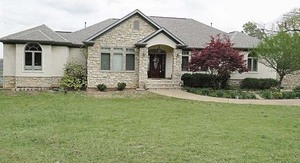 The Z-Team has a wonderful reputation not only for successfully selling property, but being totally honest and fair with both seller and buyer. All the arrangements were handled with full respect for the property, for my personal situation regarding the sale of the property, doing everything they could to make the sale easier for me. The fact that they had a buyer so quickly impresses me greatly. Bob and Linda did all they could to make the sale a smooth deal, handling all the details with extreme professionalism. Right now there are no plans for me to move again, but I am not shy about recommending the Z-Team to anyone looking to buy or sell a home.
Judy, Mountain Home, AR
The Z-Team Realtors are polite, respectful and personable people that intentionally pay acute attention to the questions stated and implied, AND respond with details that go beyond the normal real estate conversations and dialogue. The Z-Team was proactive in their research to find the facts and details that I needed to make a logical and reasonable decision in the purchase. With their research and experience in the area they were able to preclude unnecessary expenditure within the contract. The Z-Team Realtors went beyond the daily norm to be certain that all questions and concerns of mine were successfully and completely resolved. The Z-Team Realtors: great people, great team!
Daryl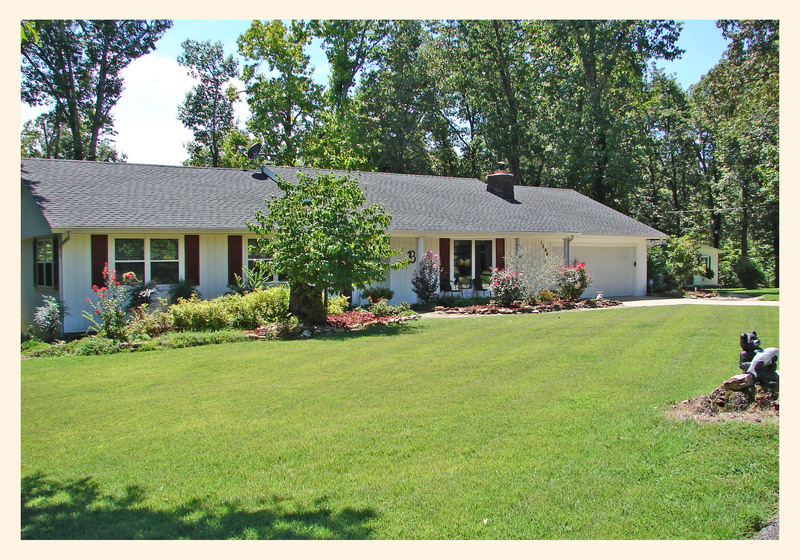 Bob and Linda, the Z-Team from Century 21 LeMac Realty are exceptional. They worked with us from the first phone call and made the relocation a smooth transition for us. They answered our questions, made suggestions about the market and area, and most importantly, they were a pleasure to work with. We would highly recommend them if you are thinking of relocating to the Mountain Home area. Call the Z-Team to be your buyers agents!
Kathy and Rod Gilmore, Mountain Home, AR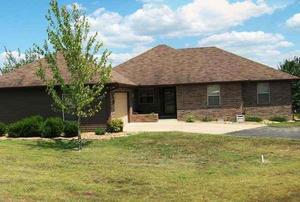 While transitioning from one home to the next, the Water Department told us we would have to put up a deposit or they would cut the water off in our new house. They also would not accept any thing over the phone. Our Z-Agent, Linda, went and put the deposit up for us so we would have water on while moving in. Plus, she arranged it so we could immediately go in after we arrived here to finish paper work. I was very impressed that she took the time to do this for us. Linda knew the area very well, plus she pointed out things she thought we would be interested in and places we might want to go. The closing was the easiest one I have ever had! Thanks Linda!
Bill and Rita, Flippin AR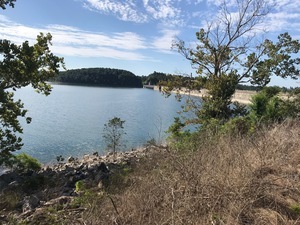 I have been in the real estate business in Texas for over 30 years, both as a commercial real estate broker and a developer. The assistance in finding our home and helping from beginning to end by Bob and Linda Zdora, the Z-Team, was first rate all the way, a quality I have rarely found.
Donald Thomas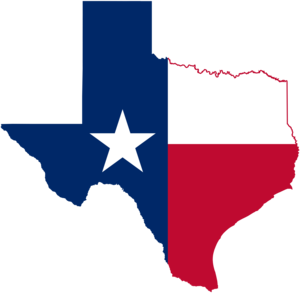 Linda Zdora and the Z-Team were very helpful in all categories of our house buying. The process was very thorough and stress free. Linda was also very prompt about about answering all our questions and needs. Nice to find a team like this, and I would recommend them to any buyer or seller in the Ozarks.
Gina - A Stress-Free Purchase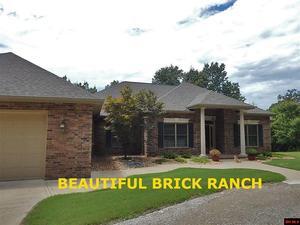 Within 63 days of listing our home and an additional lot with the Z-Team of Century 21 LeMac Realty, they had an acceptable contract in our hands. We knew that CENTURY 21 had the biggest reach to find our buyer and the Z-Team represents you well. Word of mouth referrals that led us to the Bob and Linda proved to be great advice. We were impressed with the personal attention and suggestions they offered us in presenting our home for sale. They marketed our home aggressively and the Z-Team lived up to their reputation. As a friend once said of them, "Some realtors just work a little harder!" We can say they did!
Dave and Jenny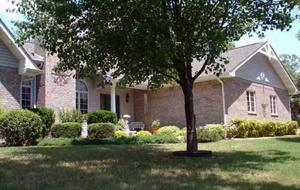 I want to thank you both for the tremendous job you did in helping us get our home purchased. It was amazing that you found us a house in one day. Your help during the process was more that we could have asked for. I was hesitant to purchase a home in another state and couldn't imagine how the process was going to work. We never had one problem or snag because of the support and dedication from the Z-Team. I am enclosing a bonus gift that was earned by your work and support during the purchase and specifically after the purchase. You both definitely saved us a trip to Mountain Home. We will always be grateful for all you did and thankful that we were fortunate enough to find the Z-Team to help us. We look forward to moving into our home in Mountain Home in the near future. Agents like you made our decision for us to relocate an easy one!
Found Our House in ONE DAY. Keith and Diane, Mountain Home, AR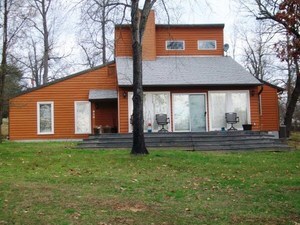 We were told to contact the Z-Team of CENTURY 21 LeMac when we wanted to downsize from our big home to something more manageable. They helped us price our home correctly, as well as market it on the internet. In short order we had a contract on it! Then they helped us find our empty nester - and we couldn't be happier. Now we can go have fun instead of clean house and cut grass. If you want to sell a home and downsize the Z-Team is the right team to call!
Dale and Mary B.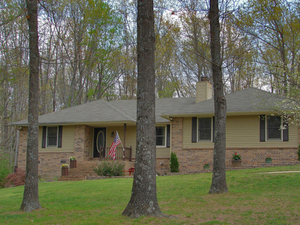 Mallory of the Z-Team was very patient with me while I chose my home. She knew what I needed for myself and my daughter. Working with her to select the right place was an awesome experience!
Jessica, Mountain Home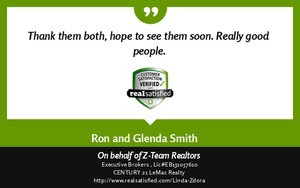 Sometimes you just fall in love with a place and that's the only one you want. We found a nice condo that was not listed by a real estate company and found out it was being sold FOR SALE BY OWNER. Buying and selling homes in today's market is not what it was years ago. Inspections, appraisals, deeds, offers, contracts - just basically keeping everything on course. We finally asked the Z-Team to represent us, and they got it all straightened out for both sides. The next thing we knew we were in our condo! We turned to professionals when we needed help and got it! If you need a good agent or two...call the Z-Team!
Janet and Paul Mruk, Mountain Home, AR